Our doors are opened for Sunday Morning Services at 10:00am; we also have Wednesday Night Bible Study at 7:00pm. We are following all CDC guidelines. You are welcome to wear a mask if you feel the need but you are not required to wear one. You can still watch our Sunday Morning sermons live on Facebook. Click the link below to visit our facebook page.
Heritage
Christian
CEnter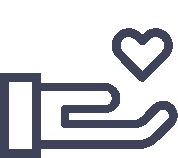 "Whoever is generous to the poor lends to the lord, and he will repay him for his deed."
Preaching Christ and him crucified
We believe the Scripture are inspired. Both the Old and New Testaments, are verbally inspired of God and are the revelation of God to man; and they are the infallible, authoritative rule of faith and conduct (I Thess. 2:13; I Tim. 3:15-17; II Peter 1:21)
​
We believe there is one true God. The one true God has revealed Himself as the eternally self-existent – "I AM" – the Creator of heaven and earth and the Redeemer of mankind. He has further revealed Himself as embodying the principles of relationship and association as Father, Son, and Holy Spirit (Deut. 6:4l; Is. 43:10, 11; Matt. 28:19; Luke 3:22)
Here are some upcoming events we have planned. For the safety of our patrons, and to minimize the spread of COVID-19, all these dates are currently pending.